Cheers to that: Beer waste transformed into energy-efficient window covering
Can a new type of transparent gel, made from readily-available beer waste, help engineers build greenhouses on Mars?
CU Boulder physicists have developed an insulating gel that they say could coat the windows of habitats in space, allowing the settlers inside to trap and store energy from the sun—much like a greenhouse stays warm during the winter. And unlike similar products on the market, the material is mostly see-through.
This is EPIC! It's the groov EPIC System
Your best choice for any industrial internet of things (IIoT) or automation application 
groov EPIC® gives you guaranteed-for-life I/O, a flexible Linux®-based controller with gateway functions, high-resolution touchscreen, two independent network interfaces, USB and HDMI ports, and software including control programming, groov View for device-independent HMI, Node-RED for simple data flows, and Ignition Edge® for OPC-UA drivers and MQTT/Sparkplug communications—and more.
Watch the groov EPIC webinar for details on hardware & software, problem-solving scenarios, and product demos:
"We got groov EPIC up and running in less than a day. Now when an alarm occurs, the guys get a text or email on their phones. They check out the live status remotely and make an informed decision to come in or not, saving time, money and hassle."  -  Gregg Martin, President, GMI Instrumentation


Here are some of the EPIC features you'll like.
Think of linear induction motors (LIMs) as rotary motors that have been cut and unrolled to generate linear instead of rotary motion.  Linear induction motors are comprised of two parts, the primary and secondary, which interact with one another only when power is applied.  Either the primary or the secondary can be fixed while the other moves.
When three-phase ac power is applied to the primary, a traveling electromagnetic flux wave is induced and moves relative to the primary.  The wave induces an electric current in the conductive reaction plate.  The induced electric current interacts with the magnetic flux to produce a linear force.  The speed of the motor can be varied by changing the input frequency using an adjustable frequency drive.
The primary consists of a three-phase coil assembly, equivalent to the stator of a rotary motor.
The three-phase coils are wound and inserted into a steel lamination stack along with thermal protection components.  The coil windings and stack are then encapsulated in a thermally conductive epoxy.
The secondary, known as a rotor in a traditional rotary induction motor, is a reaction plate.  This plate can be comprised of aluminum or copper, and a steel backing.  The reaction plate length is equal to the length of the coil plus the stroke.  A bearing system is required to maintain the air gap between the primary and secondary.
Researchers from the University of Tokyo developed a new system to charge electronic devices such as smartphones and smartwatches wirelessly.
"I really wish to live in a wireless world," says Ryo Takahashi of the Graduate School of Information Science and Technology. "Imagine homes and offices without tangled cables, and think how useful it could be for emerging fields like robotics."
Takahashi is a master's student whose previous study of robotics inspired him to pioneer ways to power devices such as robots or smartphones simply and easily. This path led him towards the creation of the first-ever cuttable wireless power transfer sheet. It might seem strange to invent something just so it can be cut to pieces, but the idea is users can reshape the sheet to fit whatever surface upon which they wish to charge devices.
"You can do more than just cut this sheet into fun or interesting shapes," continues Takahashi. "The sheet is thin and flexible so you can mold it around curved surfaces such as bags and clothes. Our idea is anyone could transform various surfaces into wireless charging areas."
The clever design which allows these novel features is also what separates this idea from existing contactless power chargers. Both systems use conductive coils in the charger to induce a current in corresponding coils in the device. But the cuttable sheet is not only much thinner but has a wider usable charging area thanks to the way the coils are designed. These coils are also wired in such a way that provided enough of them remain intact after the sheet is cut to shape, they can still charge a device.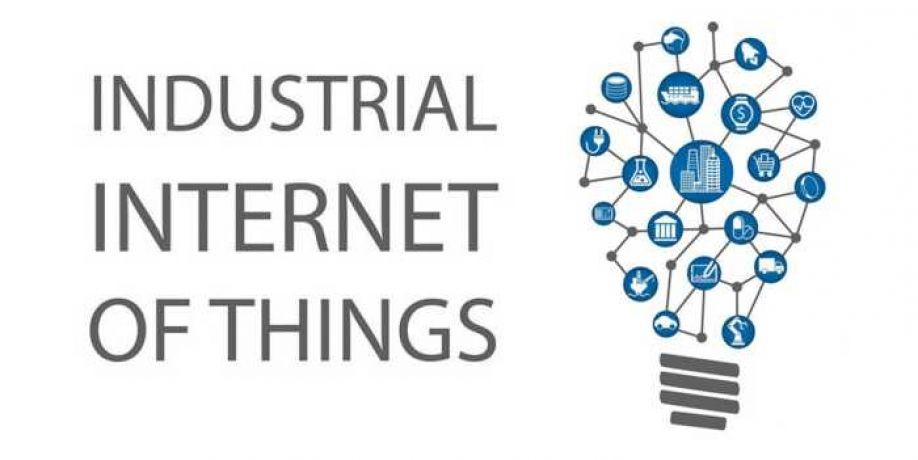 Among the most important standards for industrial motion control are open networking standards for interoperable communications, but don't overlook the importance of standard naming conventions to ease system integration and promote Industrial Internet of Things and similarIn a more connected world, machine builders and end users are finding that the digital part of "intelligent" machines is increasingly more complex and challenging to handle. Industry trends focus on topics like modular connected machines, Industrial Internet of Things (IIoT), plug-and-produce, digital twins, digital factory, and others. The development of motion control applications, as well as the industry itself, is changing rapidly.
This pad-free wireless charger can power multiple devices at once
Imagine charging your phone, tablet, and wearable device, at the same time, in any direction from the same power source.
The Open Process Automation Forum has been hard at work to develop a reference architecture that will transform process control systems. But there are still concerns around functionality and business models in an open, interoperable world.